Lemon & Lemongrass are full of essential health benefits. We take lemon to keep fit and lose weight. It also helps us get rid of kidney diseases and fight against different bacteria. On the other hand, Lemongrass is also a great addition to our garden.
But do lemon and lemongrass can repel insects such as roaches? Let's find out below –
Does lemon repel roaches?
Lemon does repel roaches. It has citric acid that works against insects and bugs. Roaches don't like the smell of lime, so they keep away from the lemon and save their life. If you use the lemon juice directly on the insects, they can't survive. You have to be cautious in applying lemon.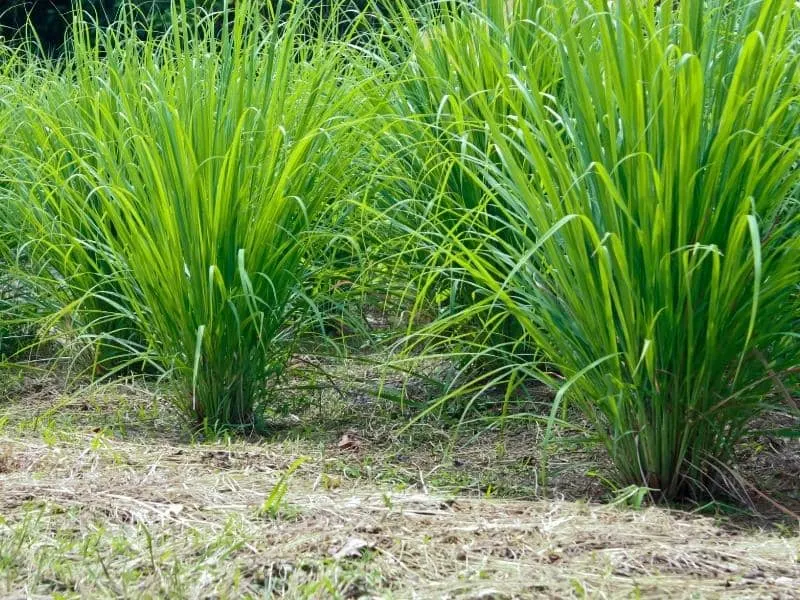 Lemon and other parts of it work against roaches and other insects. You can repel the roaches and other similar bugs by using lemon oil, scent, and more. They are proven pest-repellent that will work in any environment.
Lemon peels:
Lemon peels repel roaches to a great extent. If you cut the lemon and leave the peels in the corner of your garden or house, it will spread an unfavorable smell to insects.
Whenever the roaches smell the lemon peels, they will leave that area quickly. It's a proven method of repelling bugs and insects.
Lemon oil:
Lemon oil also repels the roaches from the surrounding. You can use some lemon oil and add some water to it. The mixture will be an excellent repellent of insects and roaches. If you spray it around the house and garden, it will repel the roaches.
Lemon juice:
Lemon and lemon juice contain the same citric acid and a strong smell. These two are enough to work against most insects and bugs. Therefore, lemon juice repels the roaches with its components and aroma.
Lemon scent:
If you want to know the best smell that insects and roaches don't like, the answer would be lemon. Lemon has a strong sour smell that roaches can't bear. So, the lemon scent repels roaches.
3 reasons why lemon repels roaches
Lemon can repel roaches for the following reasons –
Strong Smell:
Lemon has a strong sour smell that is the first thing insects, and roaches take from a long distance. When you use lemon or leave it in the house or garden, it spreads a scent in the air. That's the first reason why lemon repels roaches.
Citric Acid:
Lemon contains citric acid that works against most insects, including roaches, ants, bugs, and flies. If you buy the anti-roaches natural repellent, you will find citric acid on the sprayer body because the citric acid of the lemon repels the roaches.
Inedible:
Lemon is an inedible fruit to roaches, apart from the smell and acidic ingredients. It has a strong scent that is unfavorable to insects. If you cut the lemon into two pieces and leave them open, you won't find any roaches nearby because it's not the food source.
How do lemons get rid of roaches?
Lemon gets rid of roaches because of its smell and citric acid. Lemon has a sour taste and a pungent smell. If you leave it on the ground, it will spread the scent through the air. It will repel the roaches from the surroundings.
Moreover, lemons get rid of roaches for their bitter taste. Roaches and similar insects don't like to eat bitter fruits. They can bite and live on different sweet fruits. But lemon is not ideal for them in any way. It contains citric acid, that's a life threat for roaches.
With the help of the scent & acidic components, lemons get rid of the roaches. Roaches cannot eat or digest lemon: so they leave the place. Thus, you can repel the roaches.
How to get rid of roaches with lemon juice?
Lemon juice has been used as an effective ingredient to repel roaches and is quite common. One particular aspect of its use is that it is entirely natural.
Wiping with Lemon Juice:
Wipe the house with a few drops of lemon juice in water to clean the house, then the place will be cockroach free. When doing this, if you maintain the ratio of lemon juice with water, you will get a good result.
Spray Lemon:
If there are eggs or small-scale cockroaches seen inside the storage room, aperture of the windows or breaks, and so forth. Then, at that point, squeeze some lemons and spray on them instantly. It will eliminate the roaches immediately.
Apply on the Roach Area:
Squeeze the juice out of fresh lemon, then spray it to the way where roaches go through. Applied in this way, you can stay free from roach strikes for a long time.
Does lemongrass repel roaches?
Lemongrass repels roaches because of its smell. If you plant Lemongrass, it will give you fresh air. But that's not suitable for insects. If you genuinely want to repel the roaches, you must use the lemongrass essential oil. It's an effective way to deter roaches.
You can use Lemongrass in different ways to repel roaches. But the easiest way might be the essential oil. You can purchase the lemongrass essential oil and apply it around the garden; it will spread a strong smell to deter roaches and other insects.
If you don't want to apply lemongrass essential oil, you can use the leaves of Lemongrass. It will also repel the roaches, but not like the oil. If you are obsessed with insects and roaches in the garden, Lemongrass might be a great relief for you.
You can plant some lemongrass and take advantage of repelling roaches, ants, and other flies. They are afraid of the lemongrass smell since they can't live by inhaling or eating lemongrass leaves.
Moreover, if you don't like to spray the chemical to deter roaches, Lemongrass would be your perfect choice. You can use both the leaves and the oil to repel the roaches from your house. It will naturally remove the insects and won't damage their health.
Will lemongrass terminate roaches?
Lemongrass will terminate roaches. It contains limonene, a roach repellent; it is also a well-known natural way to keep cockroaches away. Lemongrass Citronella is one of the best ways to keep mosquitoes and other bugs away.
Lemongrass has a lot of citronella, which is one of the best. People use citronella in insecticides because it makes roaches scared. The fragrance of lemons repels roaches to a significant degree.
As a result,you should mop floors with water that has a few drops of lemon juice added to it.
Although Lemongrass can terminate the roaches with its oil version, you should not apply it to them. You need to repel them, not terminate them. So, use the lemongrass essential oil wisely, and help deter the roaches.
3 reasons why Lemongrass repels roaches
Lemongrass can repel roaches for the following reasons –
Citronella:
Citronella is found in Lemongrass, which is why it scares away roaches. It has strong smells that keep roaches away.
Contact and Repellency Applications:
Lemongrass essential oil may be used as an insecticide to control resistant roaches through contact and repellency.
Secondary Metabolites:
Lemongrass plants had a lot of secondary metabolites, like alkaloids, terpenoids, flavonoids, carotenoids, and tannins7, which show that they can be used as a bio insecticide.
Monoterpenes, which are made from terpenoids found in lemongrass Cymbopogon flexuosus, can make insects unable to communicate with each other. Tannin compounds are the things that stop enzymes from working in insect digestion.
How to use Lemongrass to repel roaches?
You can use Lemongrass in different ways to repel roaches. In that case, you have to use the scent, oil, and other Lemongrass forms to get better results.
Scatter Lemongrass:
Roaches do not like the smell of fresh citrus. You can scatter some lemongrass in your kitchen and bathroom to get rid of any last-minute roaches. Also, Lemongrass can spread around the corners and messy areas.
It will create an intense scene and prevent the roaches.
Use Oil:
Lemongrass essential oil has the potential to be a good repellent. If you want to use lemongrass essential oils, you can either put them in a diffuser or mix a few drops with water. Then it can be sprayed in tentative areas where roaches can strike.
You can hang lemongrass tea bags near places where people could get in, like windows and doors.
Oil & Eucalyptus Mixture:
Lemongrass oil can be mixed with lemon eucalyptus oil to make a more powerful roach repellent that will keep more bugs away.
Final Thoughts
Lemon & Lemongrass repel the roaches through their smell. Although lemon can deter the roaches by its citric acid, Lemongrass can't do it in that way. You have to use the lemongrass essential oil and mix it with water. It will repel the roaches and other insects quickly.